CAT6 and CAT6A Cabling in Sydney
Elam can provide you with professional CAT6 and CAT6A Cabling in Sydney.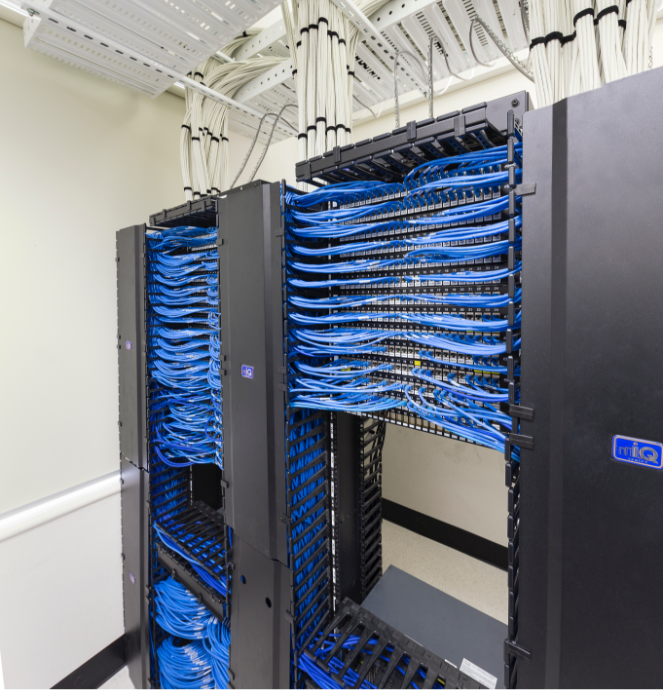 Looking for a good quality CAT6A installation company?
Elam can provide you with professional CAT6 and CAT6A cabling in Sydney. We have been installing structured cabling since 1998 and have kept pace with emerging requirements on bandwidth and speed.
We only use top quality brands such as Commscope, Siemon, Panduit and Molex. Options in cat6A cable types are F/UTP and U/FTP , depending on your requirements.
Our installers have their ACMA cabling licence and have been trained on the correct installation methods and terminations.
Don't leave your critical CAT6 or CAT6A install project to non-licensed cablers. Ensure you have a hassle free CAT6 or CAT6A data installation by using Elam.
Gigabit Ethernet to the desktop is the norm and this requires a CAT6 data cabling installation. To future proof your office out to five years and beyond, we recommend CAT6A data cabling. This will ensure maximum speeds and bandwidth now for 1GB, and will also happily work for 10GB ( 10Gigabit Ethernet ) device rollouts in the future.
Why we're the best CAT6A network cable installer
We don't "farm out" the work to other contractors. We have a team of 20 technicians. They work safely and professionally.
Elam offers a written, 20-year warranty on all materials and labour.
Don't take our word for it. Here is what the IT coordinator at Greenwich Public school had to say about a recent installation
"Hi Lyn
The guys were fantastic. Your staff always are. They arrived both days on time. They left the rooms cleaner than it was before! They did everything I asked. There isn't anything to improve. You run a really good company with great employees. I would like to say thank you to you as you always help me out. I really appreciate it."
If you're in the need for a CAT6A network cable installer, Elam's results speak for themselves.
Call us on 02 98092999 for a quote on your next project or office fitout.