Heritage
Elam has worked on many wonderful Heritage Buildings in Sydney.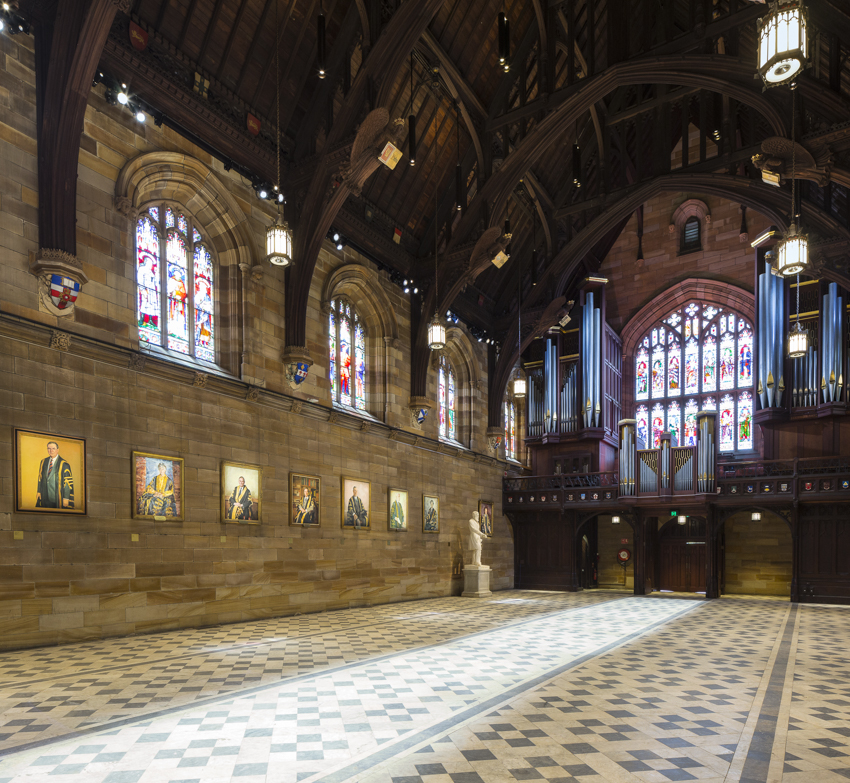 The building Fabric is something that cannot be replaced so complete care and consideration is taken when installing modern electrical and data systems into 200 year old buildings. We specialize in "hiding cables in plain sight" so no ugly cable tray or drilling of holes is needed.
We won NECA's prestigious "Best Lighting installation in Australia" for our work on Sydney University's Great Hall. Built in 1852, the last electrical upgrade was in the 1950's so it was time to highlight this glorious space with the latest LED lighting systems.
Floors were covered and statues were protected with hard hoarding. Specialized lift access equipment got our technicians up 18 metres to the ceiling. Old Heritage lights were refurbished, new lighting bars were installed and just look at the lighting for the Pipe Organ and processional walkway!
Your Heritage project is in good hands when you leave it to Elam
Data Cabinets

Aruba and Hewlett Packard Switches.

Optical Fibre cabling – OM3, OM4 and Singlemode cabling

Cat6 and Cat6A data cabling using the Molex Structured cabling system

Fault finding on your Network.

Trenching for underground cabling

Adherence to NSW Govt and Australian Standards.

General lighting as well as Emergency and EXIT lighting

Switchboards Electrical upgrades and power outlets