Fusion Splicing
Fibre Optic cables are terminated or joined using Fusion splicing. Hand terminations can degrade over time as the glue and gel break down. Elam only uses Fusion Splicing.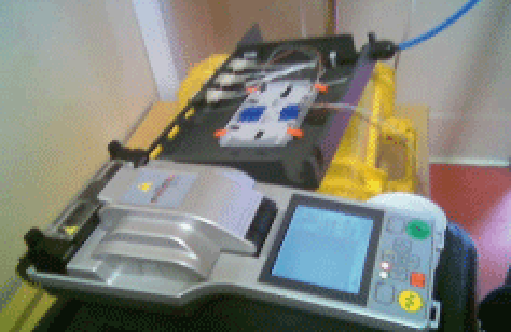 Single Mode OS1, OS2
Elam carries the latest in Fusion Splicers. We are experts when it comes to terminating Fibre cable.
Elam uses the S177A Hand-Held Core Alignment Splicer.
FITEL has developed the industry's first hand-held core alignment splicer to meet the needs of traditional backbone construction AND challenging field installations such as FTTh, FTTx and LAN. It features an improved heating design that cuts splice-to-heat time by 40 percent, achieving a 9-second splice time and 37- second heat time.
Contractors – we can terminate the Fibre optic cable you have installed.

We can do urgent, onsite repairs to cable breaks.

Old Fibre terminations can break down over time.

We can re-terminate your existing Fibre to reduce packet losses.