Fibre Optic OTDR Testing
Make sure your fibre works correctly. OTDR testing requires a solid understanding of how Fibre works.
Fibre Optic OTDR (Optical Time-Domain Reflectometer) Testing
Do you have a suspected faulty Optical fibre cable?
Fibre optic Power meter / Light source and OTDR testing requires advanced interpretation of attenuation traces. Elam have had experience with analysing these graphs for over 15 years. During this time, the testing machines have become extremely clever and automated.
It is important to understand how testing budgets are calculated and why graphs look the way they do. The only way to see a problem arise is to know
what "normal" looks like.
A PASS is sometimes a FAIL! The baseline pass for fibre may not match your unique requirements. For example, you are running a 40Gb link between two switches over a large distance. You will need to better the current Australian standard to ensure the link stays up at 40GB and doesn't drop to 10Gb because of attenuation or other faults.
So, if you want technicians that analyse your fibre cabling to ensure it does what you need it to do, give Elam a call for your fibre optic OTDR testing.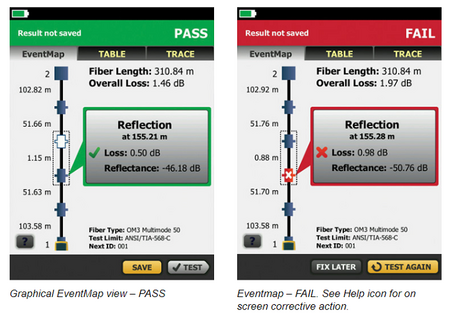 OTDRs we use:
Fluke Optifiber Pro OTDR
OptiFiber Pro's advanced logic automatically interprets the information of the fibre run
creating a detailed and graphical map of Pass and Fail events that includes connectors,
splices and anomalies.
Test times as short as two seconds

Quickly OTDR test fibre optic cables with pre-programmed settings

Troubleshoot fibre optic links with short patch leads and many connectors because of really short dead zones

Easily characterize all connectors, splices and areas of high loss with graphical EventMap™ view

Pass/Fail certification of fibre optic connector end-faces

ProjX management system increases return on investment by enabling OTDR

Reduce network downtime by quickly and precisely identifying faults on all fibre types

Built-in Visual Fault Locator easily identifies damaged fibres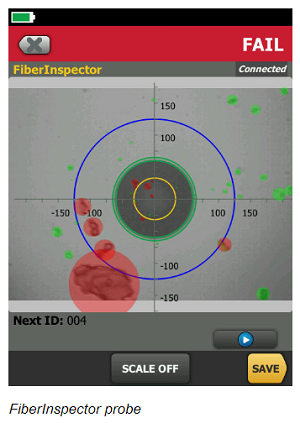 Fibre Endface Inspection and Pass / Fail
OptiFiber Pro incorporates the FiberInspector Pro video inspection system which enables you to quickly inspect and certify fibre end-faces inside ports or patch leads. It's 1-second automated PASS/FAIL grading eliminating human subjectivity. Results can be saved in the certification report along side OptiFiber Pro's fibre optic OTDR test results.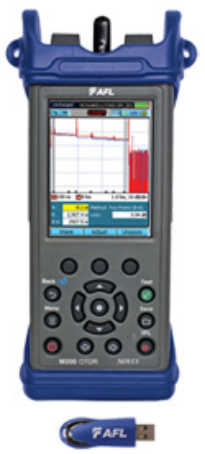 Noyes Fibre Optic OTDR Testing
Elam utilises light weight handheld testers for fast fibre optic OTDR testing, fault location and splice testing.
Hand-held, lightweight – 0.9 kg

Integrated VFL (Visual Fault Locator)

8+ hours battery life

Touch and test, menu driven

TRM™ (Test Results Manager) reporting software

Internal and USB storage (1000s of tests)