NECA – National Electrical and Communications Association
NECA is the industry's representative body made up of electrical and communications companies. They help their members with such things as compliance matters, Issue alerts about new rules or important information. They also help members with individual issues.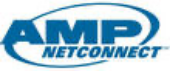 The "krone"
The "krone" rebranding is complete and is now known as "AMP Netconnect" quality doesn't have to come at a price. Cat6 and cat6A structured cabling solutions should be the cabling backbone of any business serious about growth. We have installed Cat6A cabling at universities and corporate sites across Sydney.

Molex
Data cable Patch panels. Elam is a Certified Installer for Molex.

Clipsal
Data cable, Patch panels, Power points, Lighting. Elam is a Certified Installer for Clipsal.

Bicsi South Pacific
BICSI is a professional association supporting the information and communications technology (ICT) industry, which covers the spectrum of voice, data, electronic safety and security, audio and video, and building automation technologies.

Commscope
owns a suite of end to end solutions for your business. Systimax, krone, AMP Netconnect, Arris and Ruckus wireless. We have been partnered with Commscope for many years.