Retirement
We are experts when it comes to installing electrical and communications cabling into aged care, assisted living and retirement homes.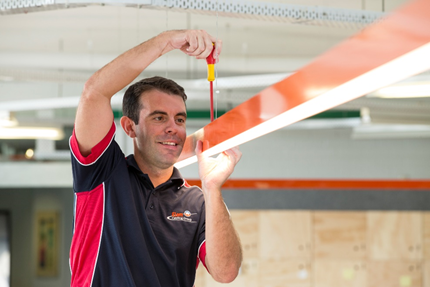 Special attention is given to our clients as we understand that safety and quiet professionalism comes first.
We can also install your CCTV cameras using our partnership with RhinoCo Technology
Old lighting can be upgraded to LED lighting; making savings on the installation and your electricity bill. We can also do regular checks on the health of your switchboards and safety switches to ensure peace of mind when it comes to looking after our older loved ones.
Data Cabinets

Aruba and Hewlett Packard Switches.

Optical Fibre cabling – OM3, OM4 and Singlemode cabling

Cat6 and Cat6A data cabling using the Molex Structured cabling system

Fault finding on your Network.

Trenching for underground cabling

Adherence to NSW Govt and Australian Standards.

General lighting as well as Emergency and EXIT lighting

Switchboards Electrical upgrades and power outlets