Universities
Elam install Cat6A, Fibre and Electrical cabling for several Sydney – based Universities.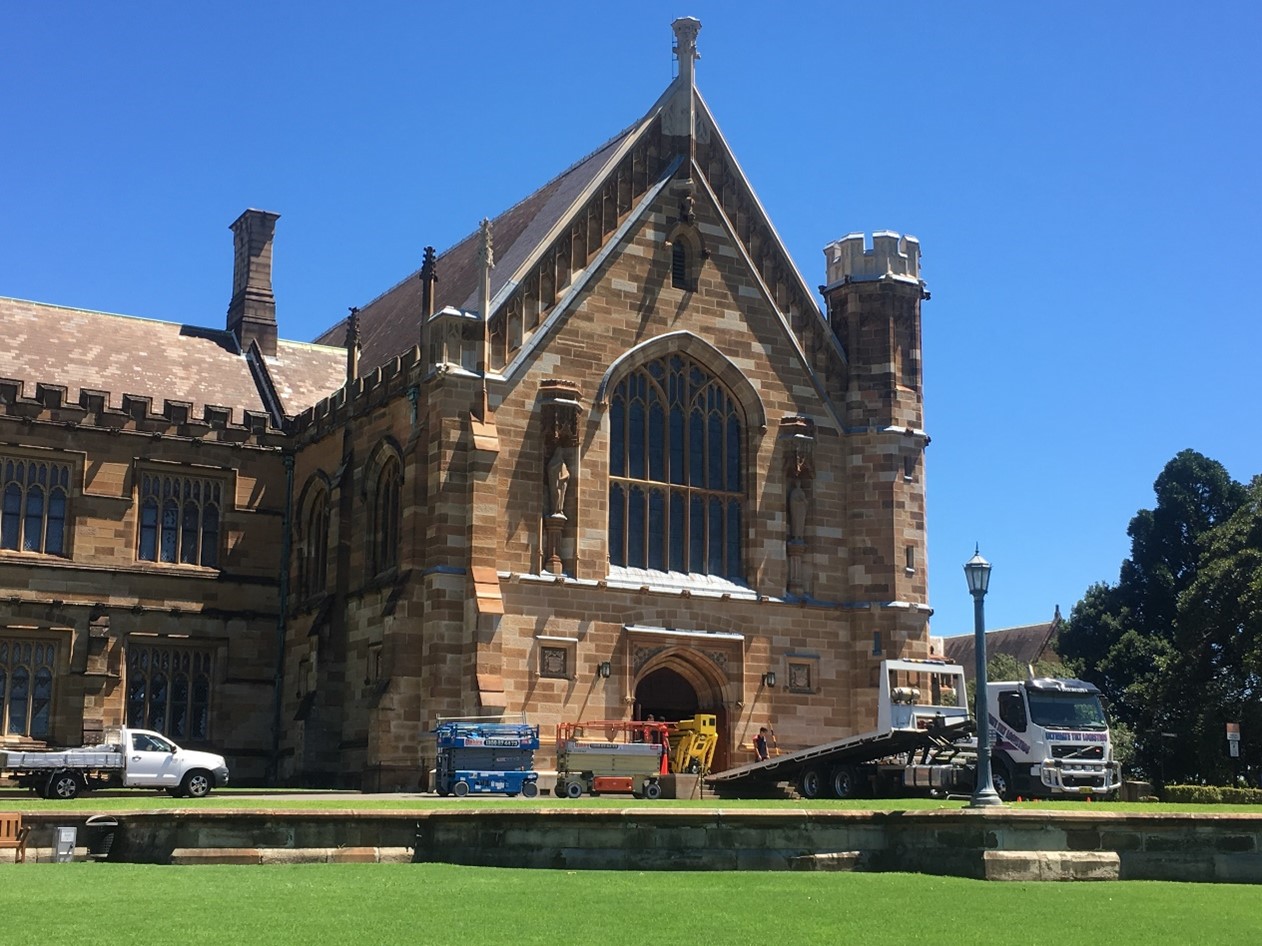 Elam looks after both communications and electrical cabling at several Sydney Based Universities. We have recently completed works at Sydney University and Notre Dame University.
We have upgraded old data cabling in many Campus Buildings to the latest Cat6A Shielded structured cabling system using Commscope's " AMP Netconnect " suite of Layer 1 hardware. This work has to be done while the buildings are live, so we juggle between Lesson times, exams, tutorials and the heavy use of staff offices.
In Sydney University we have built a new data centre; complete with lighting, power, a 40KVa UPS, Data Racks, singlemode Fibre links and cat6A copper outlets.
Wireless and CCTV are also cabled by us. We have installed not only inside buildings, but outside as well. Many of the old Buildings in university Campuses have very thick walls, so we undertake Wireless Surveys to ensure the correct placement of your Wifi Units.
We rack and patch switches, install traffolyte labels and test all cat6A cabling using our Fluke DSX500. Lastly we provide the "as Built" documentation, which includes an updated Asset Register, Test Results and Patching information.
One of the more interesting lighting installations we undertook was the upgrade of Lighting in Sydney University's Great Hall. We won NECA prestigious "Best Lighting Installation in Australia 2017" You can read more about this Heritage Listed Building here
Data Cabinets

Aruba and Hewlett Packard Switches.

Optical Fibre cabling – OM3, OM4 and Singlemode cabling

Cat6 and Cat6A data cabling using the Molex Structured cabling system

Fault finding on your Network.

Trenching for underground cabling

Adherence to NSW Govt and Australian Standards.

General lighting as well as Emergency and EXIT lighting

Switchboards Electrical upgrades and power outlets