Data Centre Cabling
Data centre cabling is a high risk environment with security and network reliability requirements. It is not the place for inexperienced cablers. Read how Elam can help.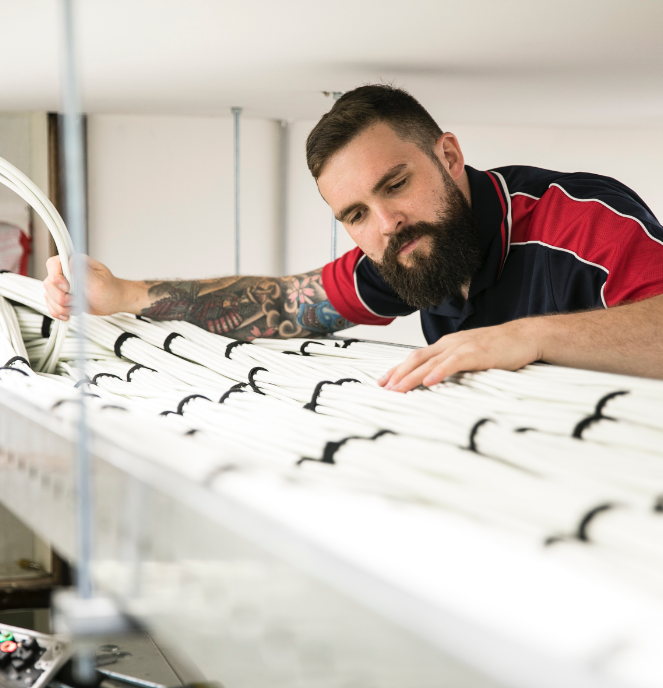 Data centre cabling involves installing copper and fibre links between cabinets and racks. Data and fibre cables are pulled in through cable trays, ducting or specialised cable runners above the data centre cabinets. Extremely high numbers of cables travel through these pathways, so a process must be followed to keep cabling from crossing over one another and preventing access for future links.
The servers in these centres hold valuable data, so cabling must be done with extreme caution. Not only is it important to minimise the disruption of the network, but it is paramount to contain sensitive information. Other requirements for this work may include
Onsite inductions

Safe work method procedures specific to data centre cabling

Working alongside security personnel and

Organising teams to work efficiently with limited key access to secure areas
Data centres are constantly requiring new connections. These links must be installed quickly, efficiently and accurately. There are particular labelling formats to adhere to and each link must be correctly marked. Businesses must rely on data centre cablers to have a specific set of skills to maintain this sensitive environment. All of these factors contribute to a very delicate work space that demands responsible and experienced cablers.
Elam Cabling Group is a trusted cabling company, who can fulfil the needs of this very specific type of cabling work. As data centre cablers, we are trusted to work within certain time frames, keep within particular areas and have great attention to detail. Elam specialises in fibre optic work. We have many highly skilled technicians that pay attention to detail.
Fibre optic terminations require patience, accuracy and caution. Many data centres have hundreds of fibre optic core links between various cabinets. These links must be installed and documented, end faces cleaned correctly, fibre optic budgets calculated and terminations or MPO's put into place. Having an experienced data centre cabling team will ensure your project or ongoing link installations are installed professionally.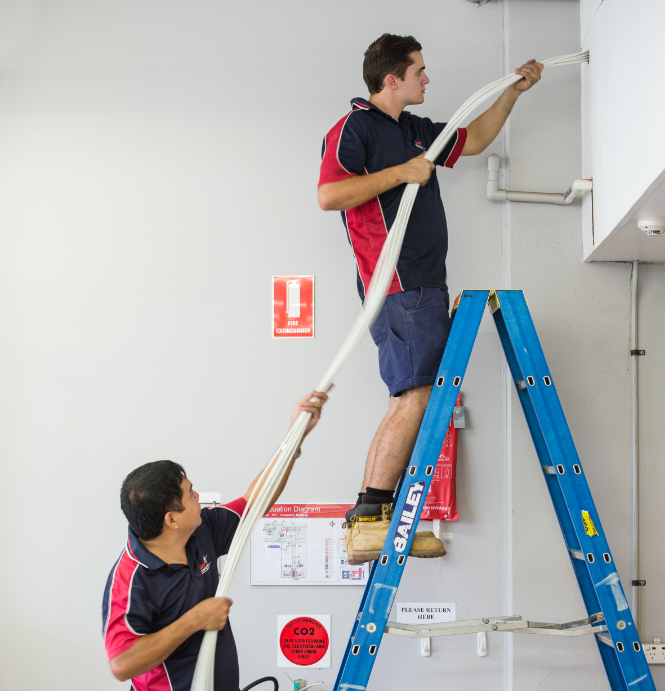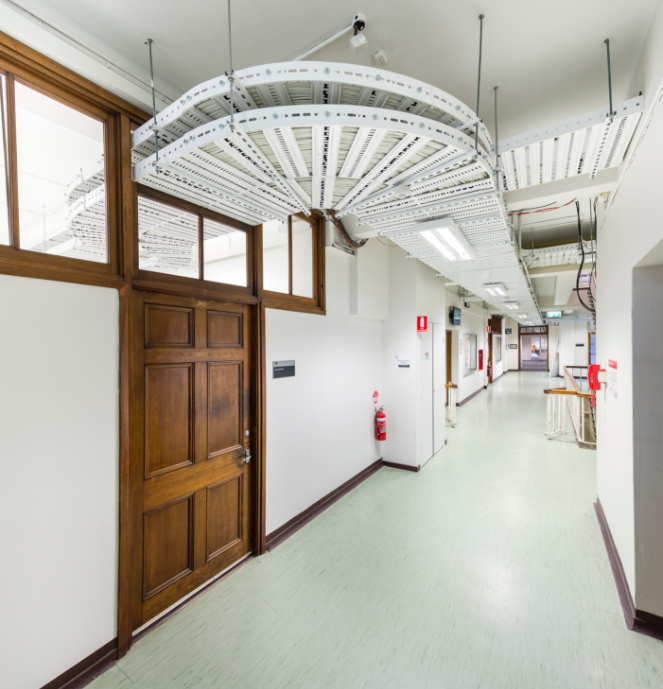 Data centre cabling that Elam has been involved in recently include;

Singlemode fibre fusion splicing and fibre tray installations

Working to meet attenuation budgets given to us by the client, taking into consideration the length of the links and number of patch-leads needing to be installed

MPO installations and budget calculations

Fibre patch-lead link installations

Fibre and data testing, along with commissioning and documentation

Design work for new room layouts
Over the next 10 years we will see a shift in data centre links as OM5 cabling is rolled out. The number of cores needed per link will drastically reduce with this new multimode cable. This means there will be a need for re-design work, equipment space allocation and existing link relocations.
Elam are always keeping up to date with the newest technology to help our clients. Give Elam a call today to discuss what data centre cabling we could help you with.