Elam Cabling Group is pleased to announce it was recently awarded the cabling fit out contract for the prestigious Physics Building on Sydney University's main campus. Built in the early 1920's, the historic building is of significance thanks to its iconic facade and is a prominent example of Australian architectural heritage. It houses the USYD School of Physics, one of the leading Physics departments in Australia. The School of Physics is the premier environment for physics education and is home to valuable research using state-of-the-art equipment.
With a 20 year track record in providing businesses with premium Power, Lighting and Data network solutions, Elam was selected to ensure USYD's School of Physics extensive data cabling and electrical service requirements were fulfilled.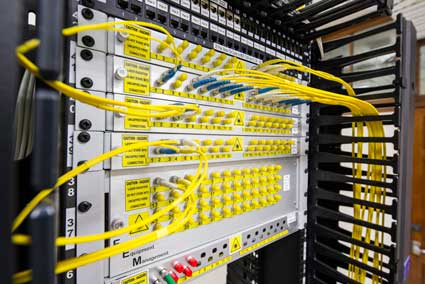 Elam was tasked with not only installing to the latest cabling standards of Shielded Cat6A and singlemode fibre optic cabling, but also with maintaining the building's important architectural heritage look and feel.
Elam's project was unique for the following reasons:
– Communications Room. The installation required a new comms room be built entirely from scratch, including power, lighting, racking and cable pathways.
– Various Stakeholders. Elam worked to the demanding specifications of a large number of stakeholders, including 2 building companies, a heritage committee, architects, ICT, CIS, campus security, and of course the building's multiple users including students and academics.
– 24/7 Connectivity. Elam were required to install and build all data cabling and electrical services while simultaneously keeping all projects and data online at ALL times.
Elam extraordinary efforts in this prestigious project did not go unnoticed. The installation was nominated in the Data/Comms Category of the highly-lauded NECA "awards of Excellence". The awards Luncheon was held at The Star in Sydney in early September 2016, and the project was selected as a State Finalist (top 3) and subsequently received the "Certificate of Commendation" in front of a gathering of 500 people.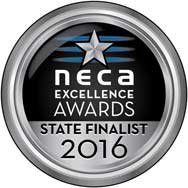 Elam wishes to thank the University of Sydney for the chance to work on such an innovative and rewarding project, and looks forward to continue delivering Power, Lighting and Data network solutions for their clients in the future.
If you have any data cabling and electrical service requirements you wish to discuss, please get in touch with Elam Cabling Group by either visiting https://elam.com.au or calling 1300 495 916