You do not want heritage building cabling contractors who will blow out a 200 year old wall!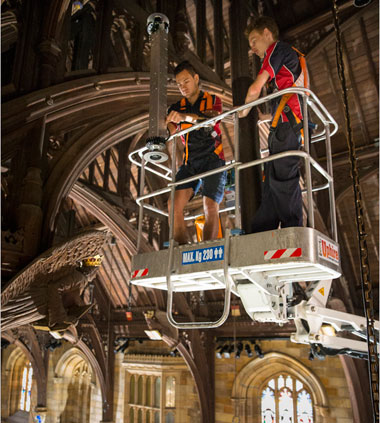 Heritage Building Cabling requires precise planning, design and action. Cabling is an important part of every building, but it's not something you want to SEE. This becomes even more essential when dealing with a heritage building. Cabling should be hidden from view, or if it must be surface mounted, the pathway must be carefully designed to fit into the existing structure's look, feel and architectural lines.
Elam have had the pleasure of working with every single Heritage listed building in Sydney University's Camperdown Campus. This has given us years and  years of trialing, testing, discussing and designing heritage cable pathways. We have worked side by side with Heritage Building Architects to solve difficult cabling situations. Heritage Building Cabling requires an eye for detail and an art of disguise. Be careful who you put in charge of drilling holes into your precious Heritage Building for cabling!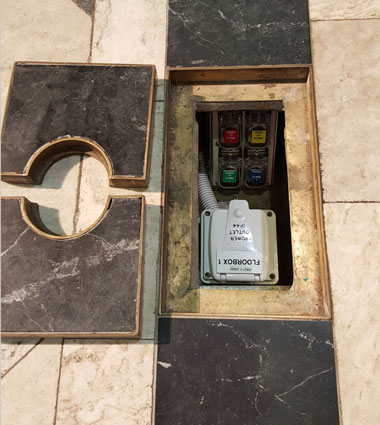 Recent Heritage Building Cabling Works within the last 12 months:
The Great Hall, Sydney University – Lighting project
The Nicholsen Museum, Sydney University
Anderson Stuart Building, Sydney University – entire comms room, fibre backbone and horizontal cabling replacement and upgrade
The Macleay Museum Sydney University – entire comms room, backbone and horizontal cabling replacement and upgrade
50 Bridge St Department of Education – Installed all new fibre backbone
23 Bridge St Department of Primary Industries – running fibre, data and power cabling. Needed detailed design works to penetrate structural walls.
Many of our recent projects required not only a couple of new data outlets, but entire cabling upgrade pathways! This is a massive modification to an old building that was not built to accommodate things like "internet" and "wireless" cabling. There has been many barriers and instances where we have had to think on our feet or go back to the drawing board. Take advantage of our lessons learned and call us in to have a look at your heritage building cabling requirements. We can give you a free quotation and discuss how our expertise can help with your project.
Click here to send us some information on your heritage building project.