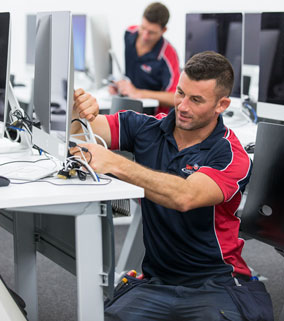 Are you moving Office and need to relocate data and power cabling?
Most of the time when we move office spaces, the new place doesn't have cabling where you need it!
Call us to relocate data and power cabling and get you move-in ready!
Don't leave cabling to the last minute. Having electricity and internet where and when you need it is an important factor of relocating office spaces. If you have your new place chosen and you are beginning to sort out your furniture layout – this is the perfect time to give Elam a call on (02)9809 2999. We have years of experience coming to meet clients and discuss moving offices and making sure that when we relocate data and power cabling to the new place it will meet your power and data needs.
When it is necessary to relocate data and power cabling we can ensure your network is restored to maximum efficiency.  Let's make sure you don't bring any power or data problems with you when you relocate or add any of the following services!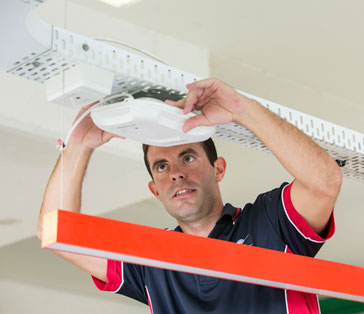 data cabinets
fibre network uplinks
data outlets
power points
workstation cabling
cables to come down to desks from the ceiling
floorboxes
wireless units
skirting duct around the room
moving data and power if you are knocking down a wall or refurbishing an area
installing new Zip power in your office kitchen area
decorative lighting systems for your office foyer
setting up workstations with cable baskets to keep patch leads tidy and away from the desk working areas
relocating a person from one room to another with different data and power requirements
get rid of those extension leads hanging around the place! It's unsafe and does not look professional for your office space
Give us a call today to have a chat about what problems you have in your current location.
 Have a look at what our customers say about us
https://elam.com.au/what-our-custmers-say/