Who We Help
Lorem Ipsum is simply dummy text of the printing and typesetting industry. Lorem Ipsum has been the industry's standard dummy text ever since the 1500s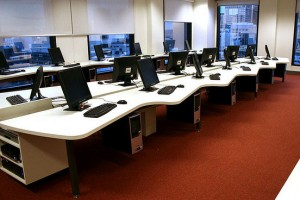 NSW Schools Education
Elam is an approved NSW Govt Data cabling Contractor and Public Schools cabling company under contract scheme SCM0020.
We are also able to complete any electrical cabling as we are approved on Scheme SCM0256
Elam Communications P/L, trading as Elam Cabling Group installs building cabling for NSW Government Entities, Public Schools and TAFE colleges.
We also look after the electrical and data cabling for many Private Educational Institutions as well.
Elam has been an approved cabling contractor for Public Schools and all NSW Government entities since 1998. We have been there since the first OASIS cabling rollout, right up to present day where we are installing electrical power outlets, Fibre Optic and Cat6A shielded cabling. We also install wireless Access Units and Aruba Switches.
We Stay up to date with the Department of Education's cabling standards. This experience allows us to assist you with the provision of ICT services, telecommunications building cabling and digital infrastructure.
Electrical, Fibre Optic cabling and cat6A communications Cabling is Elam's core business. Being selected by the NSW government is a testament to the quality of service and standard of high workmanship that our staff has put into the NSW public sector in the last 20 years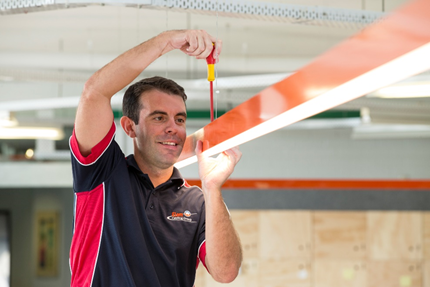 Retirement
We are experts when it comes to installing electrical and communications cabling into aged care, assisted living and retirement homes.
Special attention is given to our clients as we understand that safety and quiet professionalism comes first.
We can also install your CCTV cameras using our partnership with RhinoCo Technology
Old lighting can be upgraded to LED lighting; making savings on the installation and your electricity bill. We can also do regular checks on the health of your switchboards and safety switches to ensure peace of mind when it comes to looking after our older loved ones.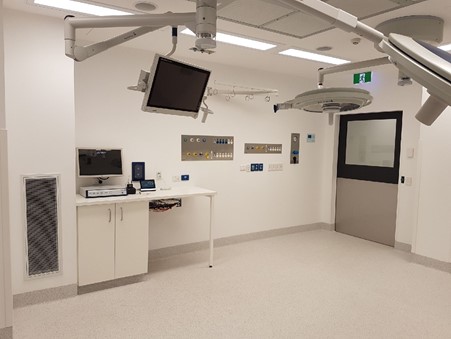 Medical
Elam recently fitted out Medical Centres in Camperdown and West Ryde in Sydney. Good lighting, electrical protection and cleanliness are three important considerations when fitting out or upgrading Medical Facilities.
AS/NZS 3003: 2018 is the mandatory electrical installation standard for patient areas in any medical facility It is the mandatory guide for use by electricians undertaking any electrical works to patient areas classified as "body protected" or "cardiac protected".
Patient areas include hospitals; medical or dental practices; and/or specialised treatment clinics where electrical medical equipment is used on a person.
Don't leave it to well-meaning but inexperienced electricians. Leave it to Elam Cabling Group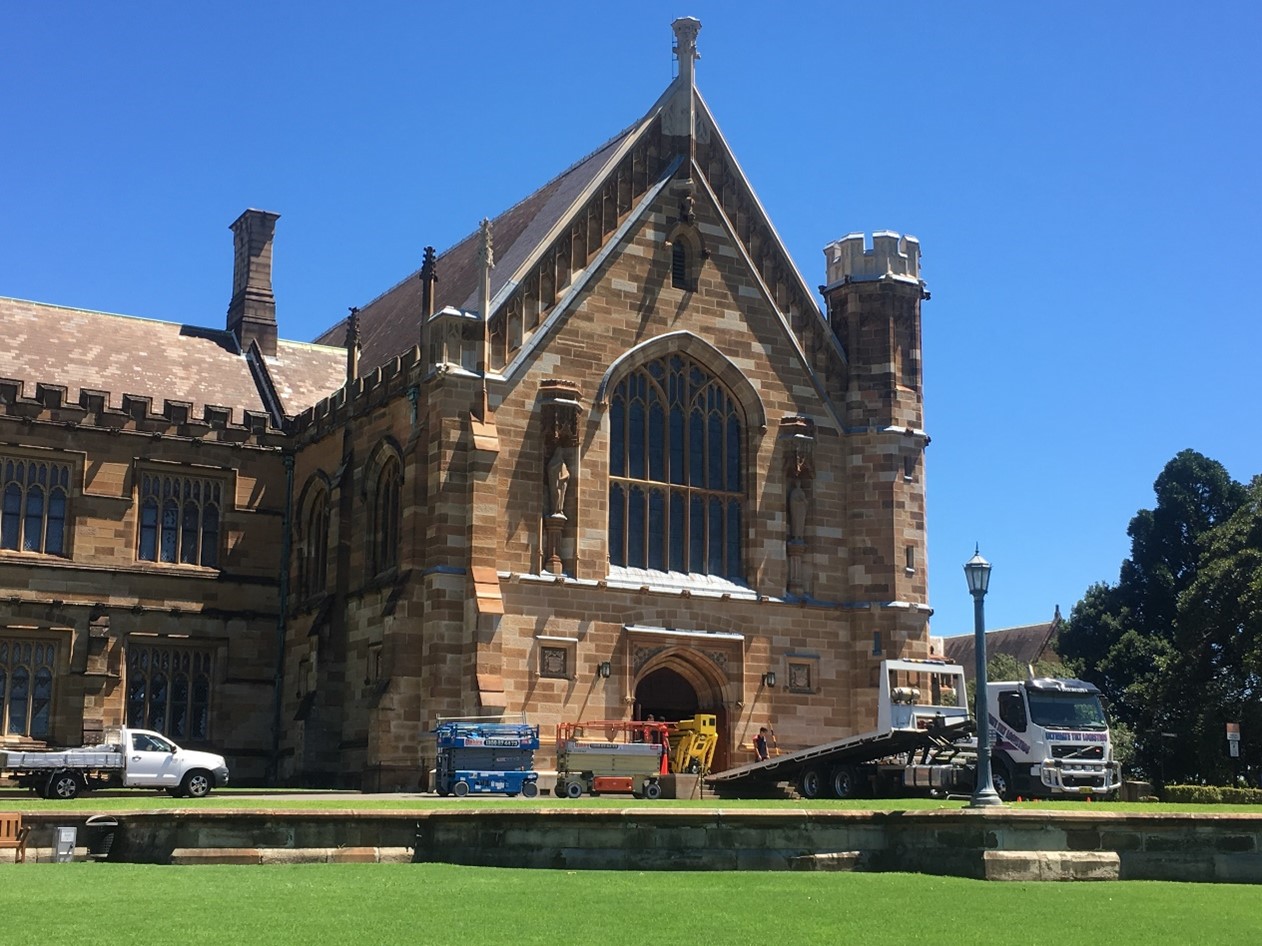 Universities
Elam looks after both communications and electrical cabling at several Sydney Based Universities. We have recently completed works at Sydney University and Notre Dame University.
We have upgraded old data cabling in many Campus Buildings to the latest Cat6A Shielded structured cabling system using Commscope's  " AMP Netconnect " suite of Layer 1 hardware. This work has to be done while the buildings are live, so we juggle between Lesson times, exams, tutorials and the heavy use of staff offices.
In Sydney University we have built a new data centre; complete with lighting, power, a 40KVa UPS, Data Racks, singlemode Fibre links and cat6A copper outlets.
Wireless and CCTV are also cabled by us. We have installed not only inside buildings, but outside as well. Many of the old Buildings in university Campuses have very thick walls, so we undertake Wireless Surveys to ensure the correct placement of your Wifi Units.
We rack and patch switches, install traffolyte labels and test all cat6A cabling using our Fluke DSX500.   Lastly we provide the "as Built" documentation, which includes an updated Asset Register, Test Results and Patching information.
One of the more interesting lighting installations we undertook was the upgrade of Lighting in Sydney University's Great Hall. We won NECA prestigious "Best Lighting Installation in Australia 2017" You can read more about this Heritage Listed Building here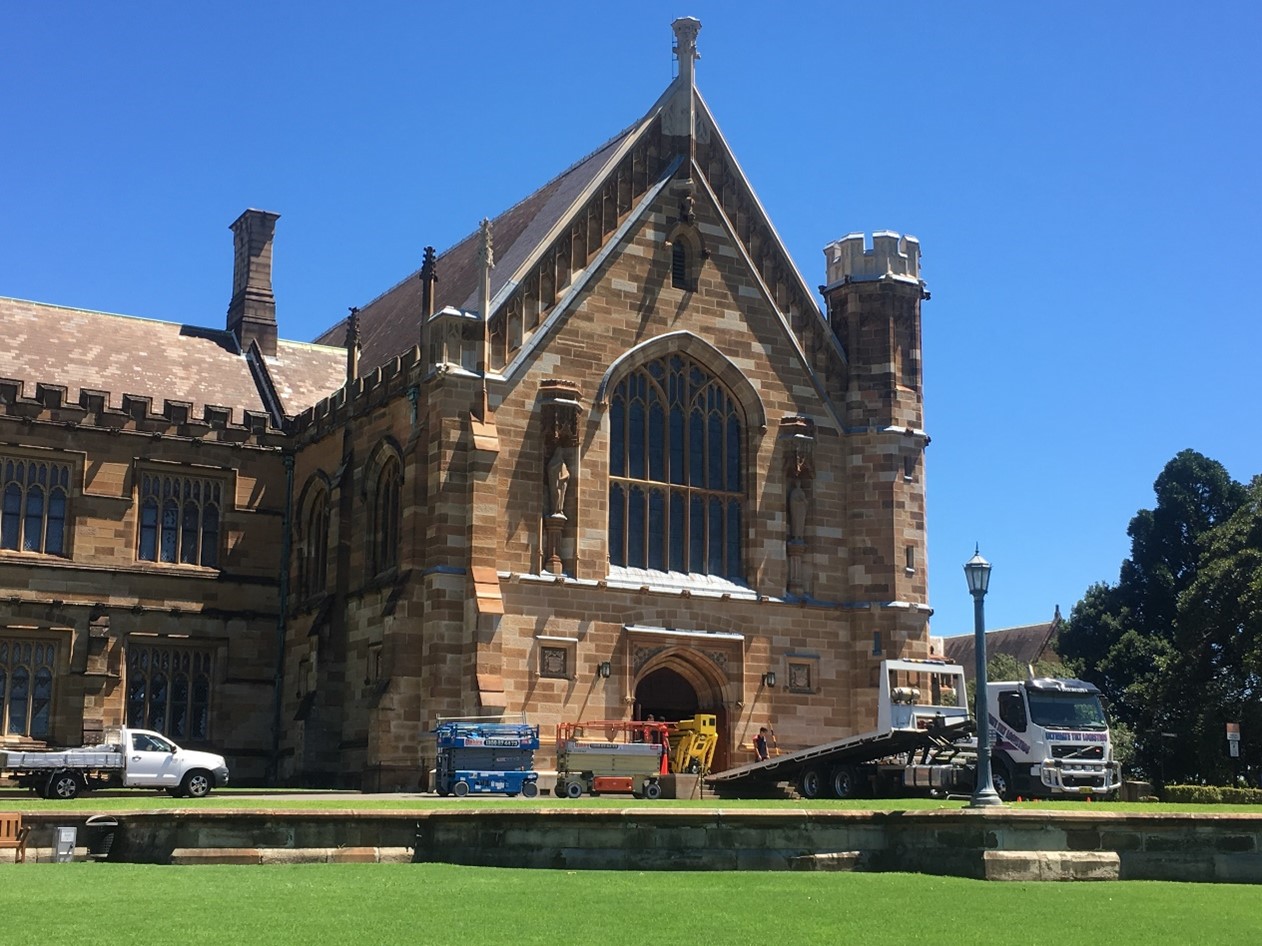 Commercial Office fit outs
Your office is the lifeblood of your business.
Let us help make it as efficient as possible can be by installing the latest electrical and communications data cabling. We only use top quality brands such as Molex, Commscope and Netconnect brands
Cat6A data cabling which provides fast and reliable links for your computers, printers and WiFi units
The installation comes with a 20 year warranty.
Servers in house or in the cloud ? get great speeds with good quality switches and wifi units by Aruba. We work with some great IT companies so you get a complete end to end result.
For your electrical requirements we do:
Lighting
Power outlets
DALI controlled systems (Clipsal CBUS or Dynalite)
Switchboards
Workstation softwiring
Test and tagging compliance
Exits and emergency lighting compliance testing
Thermal testing
TV mounting
For more details look at our Office Fitouts page here
Data Cabinets
Aruba and Hewlett Packard Switches.
Optical Fibre cabling – OM3, OM4 and Singlemode cabling
Cat6 and Cat6A data cabling using the Molex Structured cabling system
Fault finding on your Network.
Trenching for underground cabling
Adherence to NSW Govt and Australian Standards.
General lighting as well as Emergency and EXIT lighting
Switchboards Electrical upgrades and power outlets
Your business is on a journey. Together, we define the path to growth—by finding clarity, reducing noise, and connecting the dots.